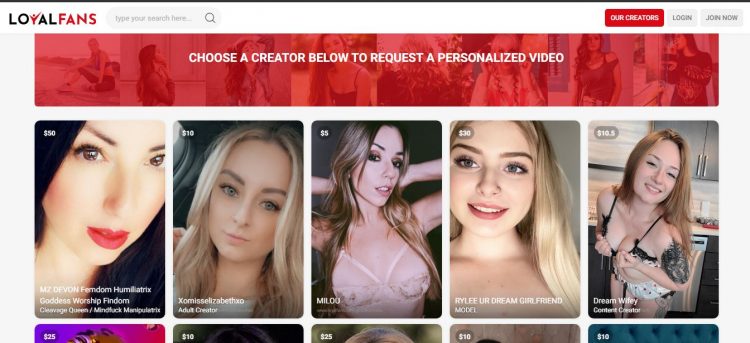 LoyalFans Review
Are you dreaming of becoming an adult content creator? Or perhaps, you're just looking for the best site to interact with sexy performers or see all kinds of lewd content? Well, we've already covered different social media porn sites such as JustForFans, and Fansly among many others. This time, we're more than happy to share with you what we've learned so far about LoyalFans. 
Get to Know LoyalFans 
LoyalFans is an all-inclusive fan club platform that connects artists and creators with their fans, and thrive in their own businesses online. The platform positions itself as a safe and stable place to create, share, connect, earn, and grow using mature content.
It was launched in April 2020, and has since helped lots of creators build a following, and grow rich by selling their premium and subscriptions to their fans or subscribers. It is still fairly new compared to its competitors, but you won't be disappointed by what you'll see on this page!
Features of LoyalFans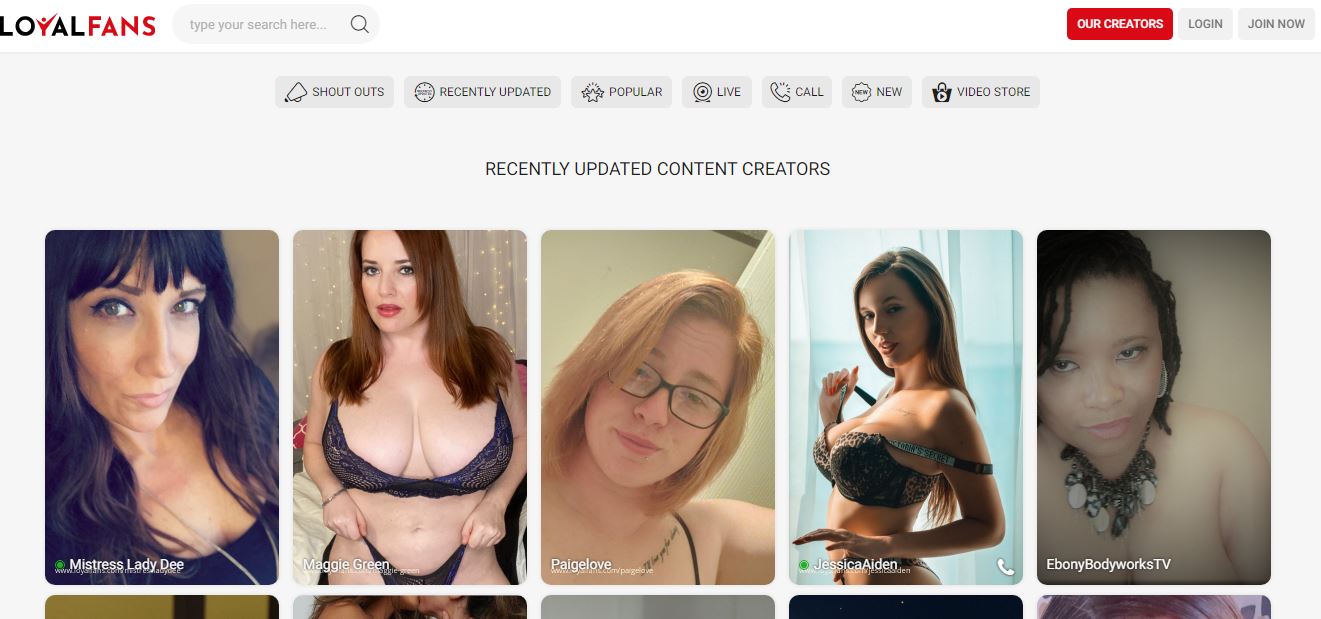 The set-up is a win-win for both creators and fans! 
Live Streaming. Watch the best couple, lesbian, solo, or gay sex cams in the platform's live streaming feature! As a content creator, you get the choice of whether you are broadcasting to the public so anyone can see. But if you want to make it exclusive for your fans, you can also choose to show it to those people who follow you or just your paid subscribers! While the live stream is ongoing, your viewers may also opt to entertain you by participating in the video chat or private camming, as well as giving out custom tips!
Digital XXX Videos for Sale at the Video Store. The creators of the platform all strive to make a lot of guys and girls horny and wet just for them! By offering sexy materials, they are able to earn cash while successfully satiating your thirst! Some creators opt for some videos to be free and made accessible publicly. On the other hand, there are also those who offer it as exclusive content!
Custom Content. If you have a specific request or sexy order from your favorite adult performer, then you can definitely pay for custom content. You may ask for a short video message or a "shoutout" to make your day all the more delightful! Just remember that the rates vary accordingly because shoutouts for an individual, group, as well as the nude shoutout, are all different. 
Calls. Have you ever wanted to talk to an adult hottie through a call? Well then, today is your lucky day! The models of LoyalFans charge for their naughty phone sex service on a pay-per-minute basis.
Gifts and Tips from Fans. Fans can reward their favorite performers by giving them gifts and tips!
Creating an Account at LoyalFans 
Can't wait to get pornified? Don't worry. We know the feeling! You may register at LoyalFans in 3-easy steps!
Open the website on your mobile or desktop browser.

Click "Join Now" on the top right corner of the site.

Register by providing your nickname, email address, and password, or by clicking on the "Sign Up with Google" button. 
Just take note that there are 2 additional fields if you are signing up as a model (date of birth, and gender).
LoyalFans Payouts and Earnings 
LoyalFans performers can earn money in different steps such as live streaming, subscriptions, video store sales, and messaging. In addition, they get an 80% commission on their materials, with the payout schedule set at twice per month on the 1st and 15th. The payment methods include Wire Transfer, ACH, and more. 
Is There a Referral Program?
Definitely yes! LoyalFans lets you earn commission by referring content creators and or fans to the site. Every time one of your referred content creators makes a sale, LoyalFans will reward you with a 5% commission from that sale. 
You also get something every time one of your referred fans makes a purchase. Similar to the previous commission, the content creator will also be rewarding you with a 5% commission from the purchase amount.
LoyalFans vs. OnlyFans
Why should you choose LoyalFans over OnlyFans? Being a fan of underdogs, I totally love to ask it in such a way! For starters, LoyalFans offers basically the same features offered by OnlyFans, except it has fewer models and smaller brand recognition. 
LoyalFans users will definitely experience how easy it is to navigate through the website thanks to its simple interface. Plus, you can search for various models anytime! In OnlyFans, there is no way for accounts to be browsed and you need to drive traffic to your page in order to be discovered. 
As for the referral program, both social media porn sites offer it. The difference is that OnlyFans offers 12-month 5% commission for referrals up to $50,000 per model, while LoyalFans offers a 5% referral commission for every model you bring in for a lifetime. So naturally, anyone would love 
Should You Try LoyalFans? Our Rating is 9/10!
LoyalFans is a decent platform that you should definitely try! If other social media platforms are getting too crowded, it won't hurt to migrate whether you are a content creator or a simple horny fan! After all, you can never have too many sites in our personal porn directory list!
You will see all kinds of XXX and naughty content, and enjoy different ways to earn income. If that's not good enough for you, I don't know what is! Try LoyalFans today!
5% referral commission for every model you bring in for a lifetime

Simple and easy-to-use interface
Fewer models and small brand recognition