Fansly Review
Are you looking for a good alternative to OnlyFans to get fresher XXX content? Well then, you're looking at the right article! Today, we're all about introducing you to Fansly, which pretty much has all the best adult porn – whether pics or videos – from models across the globe.
The platform is home to thousands of sexy creators who will indulge you in their thirst for horny audiences! They are perfect for your jerk-off sessions, and they won't disappoint you with what they have to offer. If you've always dreamed of accessing all the hot porn you only dreamed of before, you're one step closer to finally achieving it!
But first, let's take a look at the site's features, membership, and programs. What should you expect from Fansly? That's what you're about to find out!
Read the review below!
Introduction to Fansly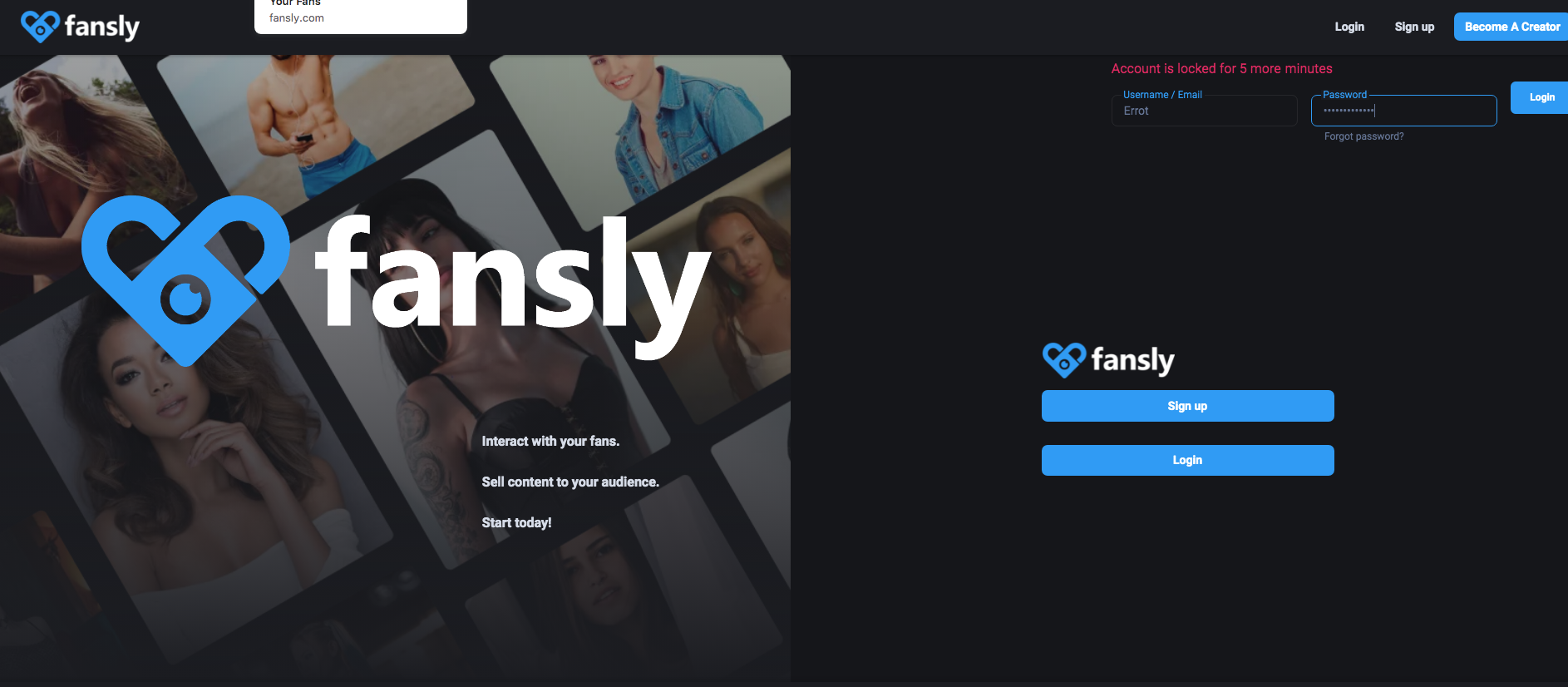 Fansly is an American-owned website operated by Select Media LLC registered in Baltimore, Maryland. It allows consenting adults to sell their sexy pics and photos and set a monthly subscription price and earn money from any of their paying subscribers. This is your starting point to all things hot and naughty!
Register for FREE on Fansly to Enjoy XXX Content
Can't wait to enjoy kinky content with just a few clicks? Then you better sign up right away! You don't have to input a lot of details because Fansly knows how much you want to see some of the details. By that, we mean all the good stuff! *wink*
Sign up by providing details such as your email address, username, and password. You may also connect your Twitter profile if you wish to use that instead of your email address.
Once all fields are ready, then you can explore the website more and see XXX material from the best models and performers!
The 'New OnlyFans'
Imagine – Fansly was only launched in November 2020, but it is already one of the best alternatives to OnlyFans today! This is because the latter suddenly issued a statement saying they won't allow adult content in their platform anymore, causing many creators to pack their bags and look for another profitable social media porn site. While OnlyFans took back their word, thousands of horny creators already jumped ship to Fansly. It didn't hurt that their website was really user-friendly, too!
Fansly is now dedicated to massively expanding their systems to accommodate the exponential traffic growth they are experiencing. We believe that it will only continue to get bigger each passing day.
How Much Should I Pay if I Subscribe to Fansly?
Fansly creators normally charge between $5 and $15 per month for the tiering for subscribers. But you might also encounter those who offer multiple tiers and subscriptions. Don't be surprised by that! They can charge for their primary tier, while offering a more premium one, say Diamond or VIP, at a higher rate. This can go up to $200 per month, or maybe even more.
Fansly Referral Program
Users may earn income from any other user who signs up using their referral link. The referrer will then get 5% of all total income, with the payment being processed on the first calendar business day of each month.
If you want to earn money using this platform, you can totally do so!
Fansly vs. OnlyFans
Compared to OnlyFans, some sub-reddit members claim that Fansly actually offers more enticing features such as the ability to search for a specific creator. There is also the system of tiered charging, and this allows flexibility on the part of low and high-budget fans! If you can't wait any longer for the exclusive slutty videos and photos, then you will love this!
Forget about paying upfront after signing up. Fansly lets you follow your preferred creator for free! The platform understands that you need to observe and explore for a bit before committing, and that's totally okay!
Lastly, the good news for aspiring stars is that you have the chance to earn as much as a good model earns in OnlyFans, despite Fansly being just an alternative! You just need to put out good content!
Fansly Verdict: We're Giving it a 9/10
The site has been getting over 4,000 content creator applications per hour, and it's only expected to rise as days pass by. Well, that's a win-win for those who want their thirst satiated. They'd be able to choose from more horny and kinky creators who want to get fucked. This isn't really OnlyFans, but we think it's the BEST alternative to the website among all.
Get access to exclusive XXX pics or videos from models across the globe

Has a tiered subscription charging that allows flexibility on the part of low and high-budget fans

Easy to use website
Can be pretty costly if you buy multiple tiers