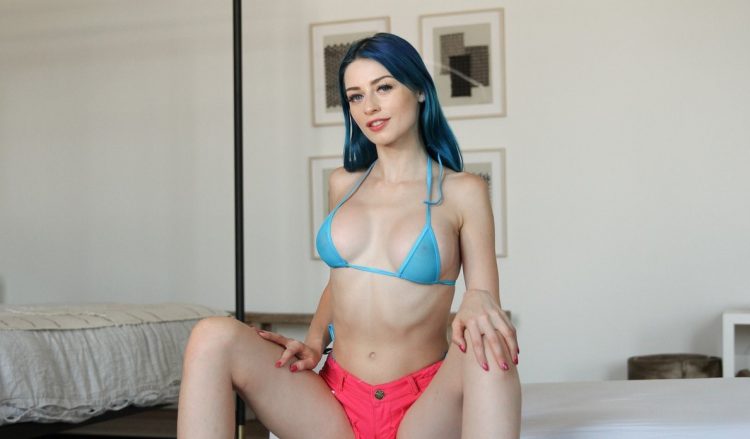 Are you searching for a badass German lady? Well, it looks like you came to the right place. 
Since the 1970s, Germany is well-known for producing hardcore scenes. And of course, for having some of the foxiest women in the industry. Oh, yes — those German goddesses can take your breath away. 
Therefore, I want to introduce you to one of the sexiest German beauties in the porno world today. Her name is Jewelz Blu. 
Although she's relatively new in the industry, she has shown extraordinary sexual skills that will make you cum hard!
I hope you're ready for this shining jewel. Let's get to know her a bit more!
Who is Jewelz Blu?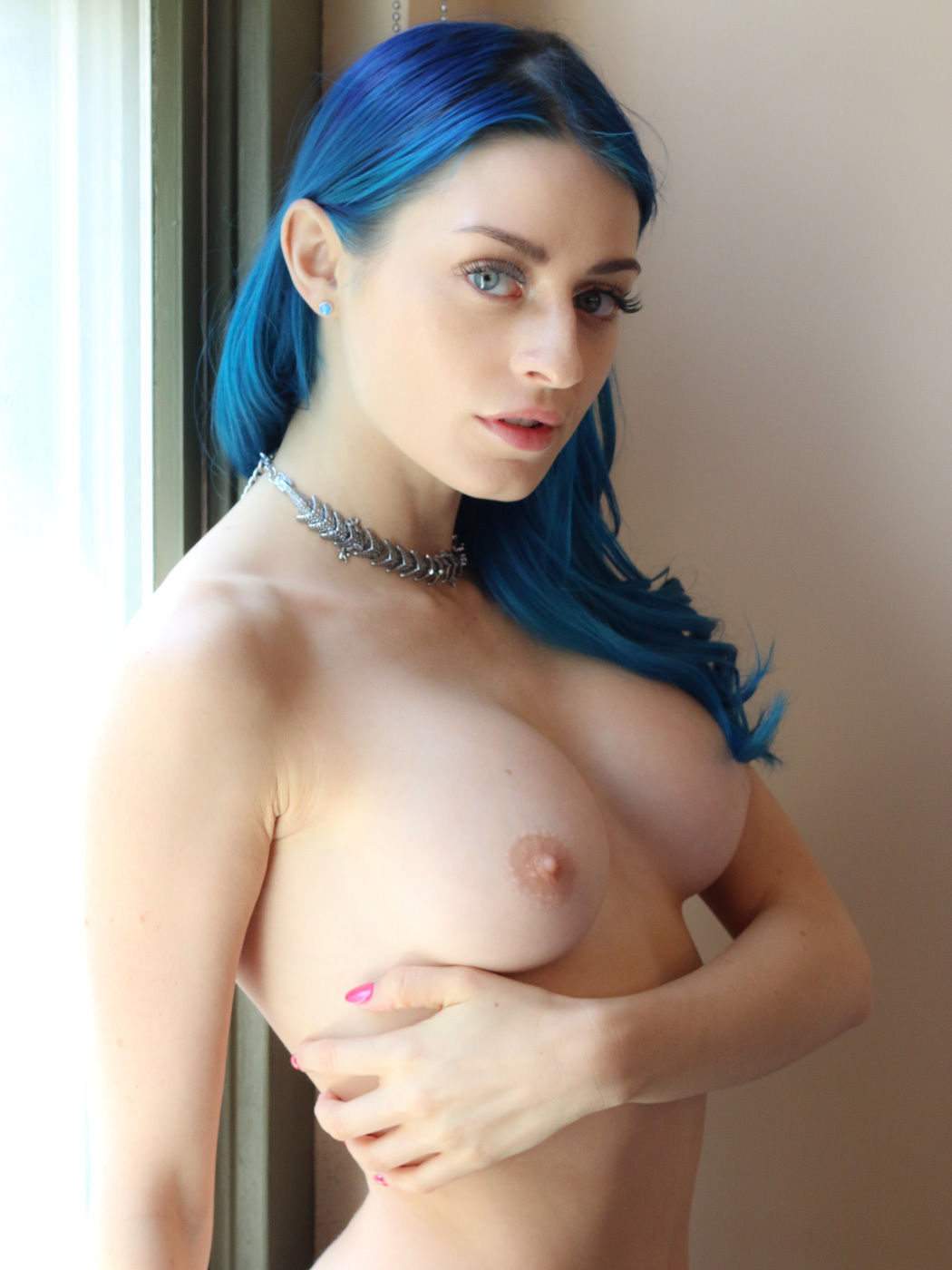 Jewelz is a salacious German chick that you can check out. She was born on the 21st of September 1994. That means as of this writing, she's only 26 years old. Yep, that's right — she's a young lady who has already achieved a lot in life. 
She's currently staying in Orange County, California, after she moved to the US in 2006. 
Perhaps you're wondering why she's one of my favorites. Well, that's because she has a very enticing beauty paired with blue hair and blue eyes. She's really fond of dyeing her hair blue as it's her trademark. Jewelz even likes to be called a blue mermaid. 
When it comes to her stage name, I think you might have already guessed where she got it from. It seems like this sex kitten has a strong liking to the color "blue" that she decided to associate herself with it. 
This BDSM-loving vixen has a fantastic body with sensual curves. You might be begging to lick her all over once you see her figure. 
And of course, let's not forget about her round and firm melons that are just begging to be sucked. I think it's also worth mentioning that they're enhanced and have the size of 32C. Well, if you ask me, I've got nothing against women who feel more confident by improving some of their body parts. I mean, if it's possible, then why not? But of course, that's just me. We got varying beliefs and preferences. 
Jewelz is one of those girls who work out a lot. In fact, she ensures to go to the gym daily to make her booty sexier and bigger. 
She knew about the pleasures masturbation has to offer when she was just a teenager. The experience was so unique for her that she decided to lose her virginity to her second boyfriend. 
When she was in college, she had to work two jobs to pay for her tuition. She worked at a grocery store and a juice bar. I'd say, that's really admirable. 
However, she became so fascinated with the porno world that she entered the camming industry and even created her own content. Not that I'm complaining about her chosen career — in fact, I think it's a fantastic decision. 
If she hasn't decided to do those for a living, then we might not be witnessing her gems right now. 
That's why I never forget to show appreciation to those luscious pornstars who help me get off every night. *wink*
Jewelz Blu: Best Porn Movies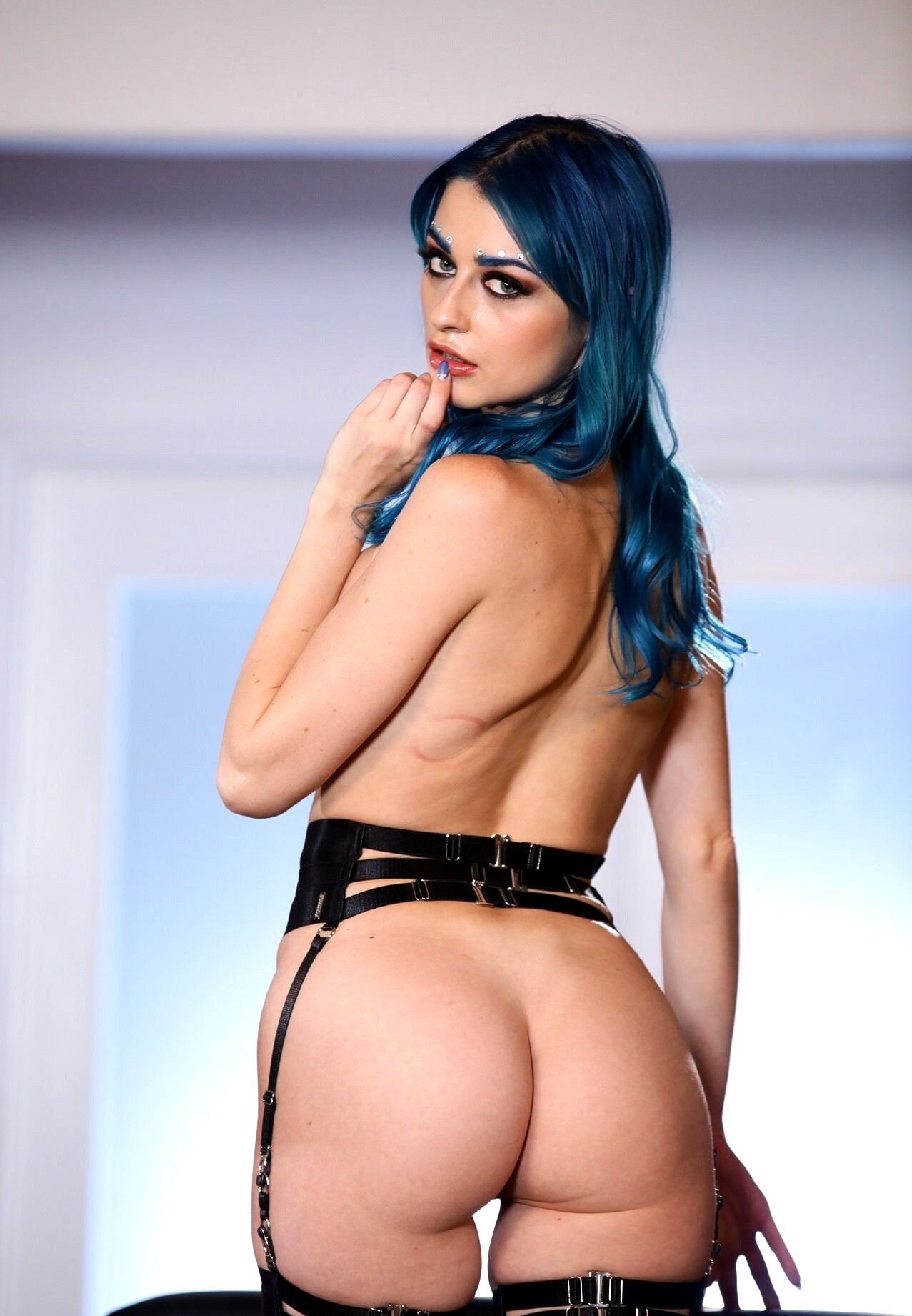 Apparently, you might be dying to see some of her scenes. Well, don't worry because I've prepared some film suggestions for you. She has created many porn movies already that you might not know which ones to watch first. 
If you're into BDSM, then you might want to check out Bubblegum Dungeon's "Dirty Naughty Filthy," a BDSM scene with Maitresse Madeline Marlowe. The film also featured several captivating kinksters like Gia Derza, London River, Danni Rivers, Gina Valentina, and Adria Rae. 
At the November 2019 AVN press release, executive producer Frank Stacy said that the scenes' ambiance and the visuals are way different from what most porn fans expect from a regular domination session. 
I bet you're going to love it because all the stars show positive emotions and have some intense sex. Overall, everyone on the set had a blast during the filming of the said x-rated movie. 
Since Jewels is not the kind of pornstar who rests on her laurels, she shot Blacked Raw's "Kept You Waiting Scene" with Pressure in December 2019, Raw Attack's epic group action with Tyler D, Mark White, and Leda Elizabeth in December 2019, and Nubiles Porn web series Stepsiblings Caught's "Slut Scouts," a three-way scene with Tyler Nixon and Natalie Knight in November 2019. 
You might also enjoy watching Stepsiblings Caught's "Sister Wants Brother's Virginity," a threesome action with Rion King and Mackenzie Moss in December 2019, and Nubiles Porn web series My Family Pies' "Spelling Bee Creampie" with Tyler Nixon in December 2019. 
Wait — there's more! Jewelz starred in Only Teen Blowjobs' "True Blue," an oral scene with Alex Jett in December 2019, and Bratty Sis' "Unwrapping Stepsis For Christmas" with Tyler Nixon in December 2019. 
At the September 2019 AVN: Fresh Faces interview, Jewelz shared how she enjoyed filming a scene with Tyler Nixon. She also revealed that she played as his horny stepsister. 
Maybe Tyler would be so flattered if he knows that our goddess thinks he's super hot. Well, I might say the same thing for him if I was a girl. 
Are you eager to discover more of her scenes? 
If that's so, you might want to check out Brazzers' "Dripping in Jewelz" with Small Hands in January 2020,  Nuru Massage's "Getting Their Buddy Laid" with Jason Moody in January 2020, and BaDoink VR's "Out of the Blu," a virtual reality scene in January 2020. 
Also, you might not want to miss out on Reality Kings' "Shower Hog" with Cleo Clementine in February 2020. 
A Collection of Jewelz
Ahh, the part you've been waiting for. I know these pics might cum in handy tonight, so I made sure not to forget to insert them in this article. Enjoy!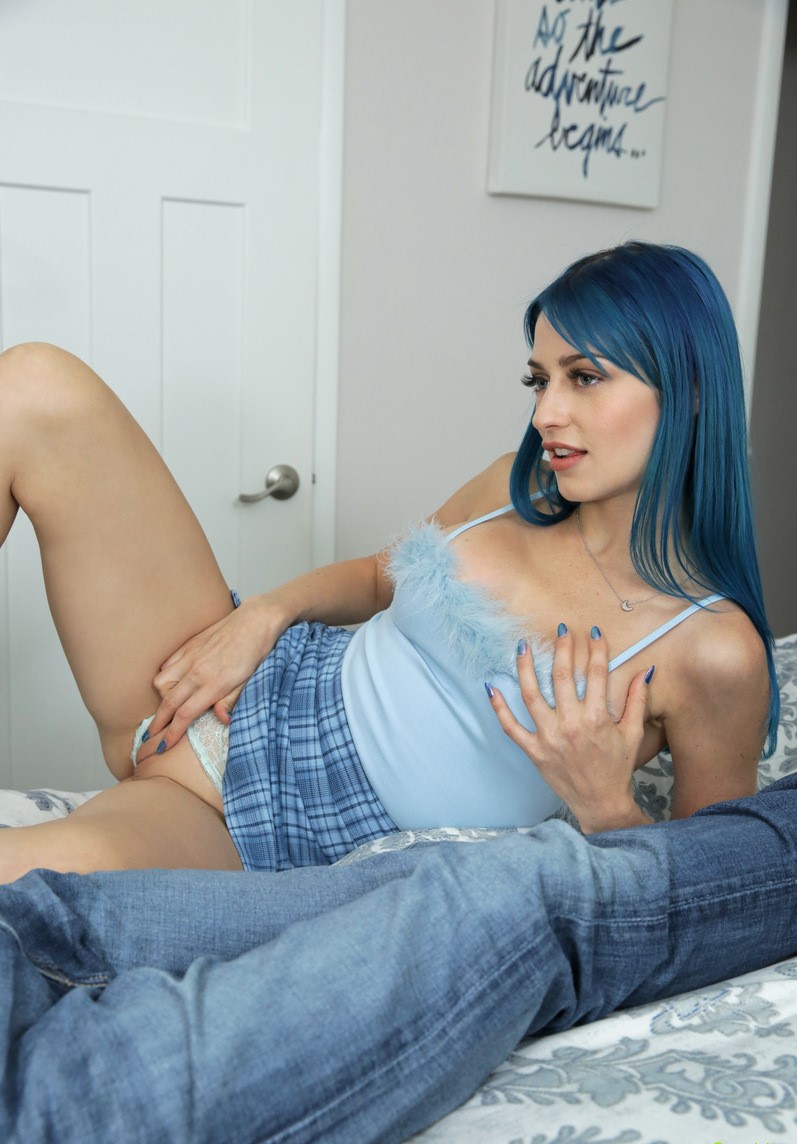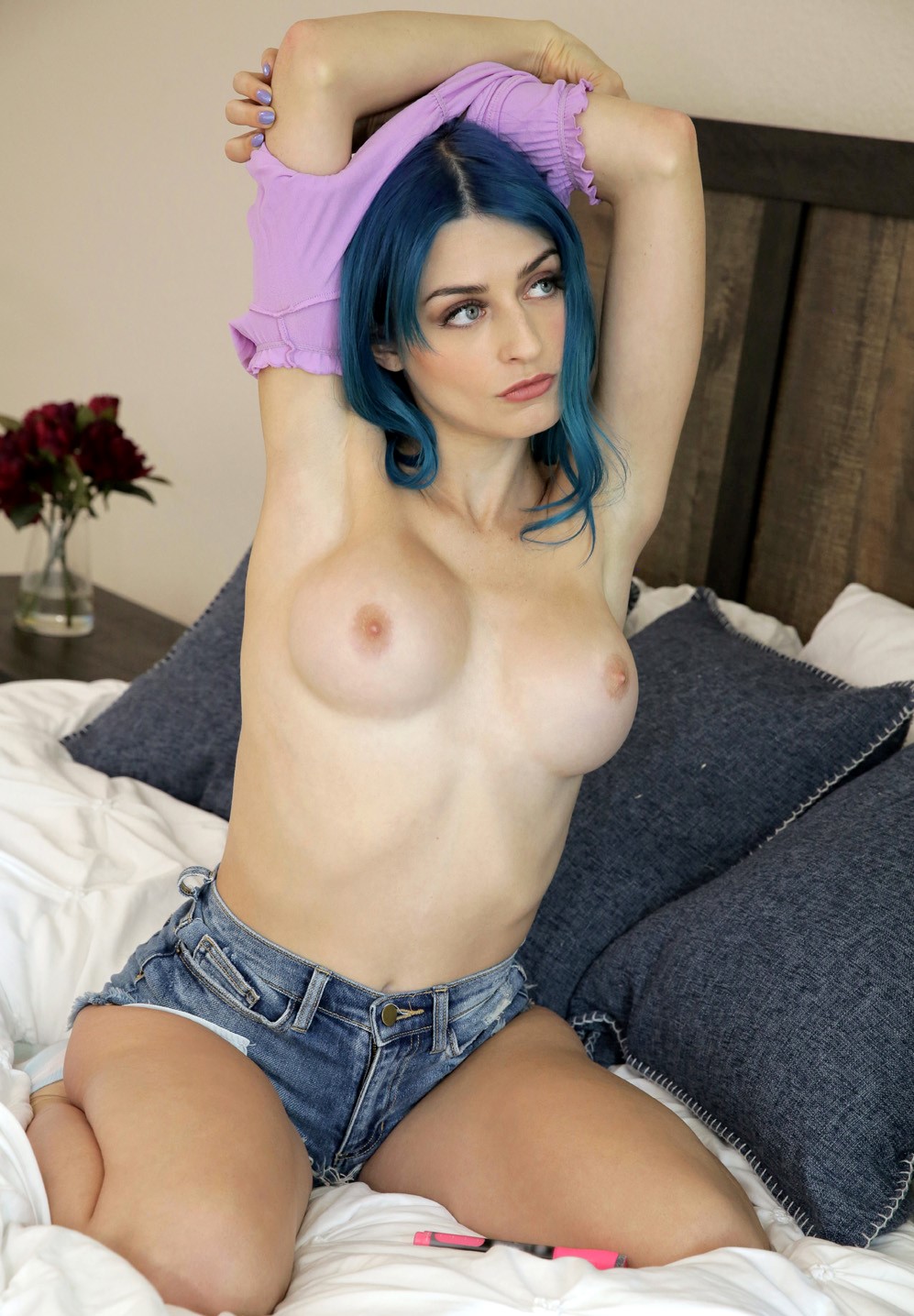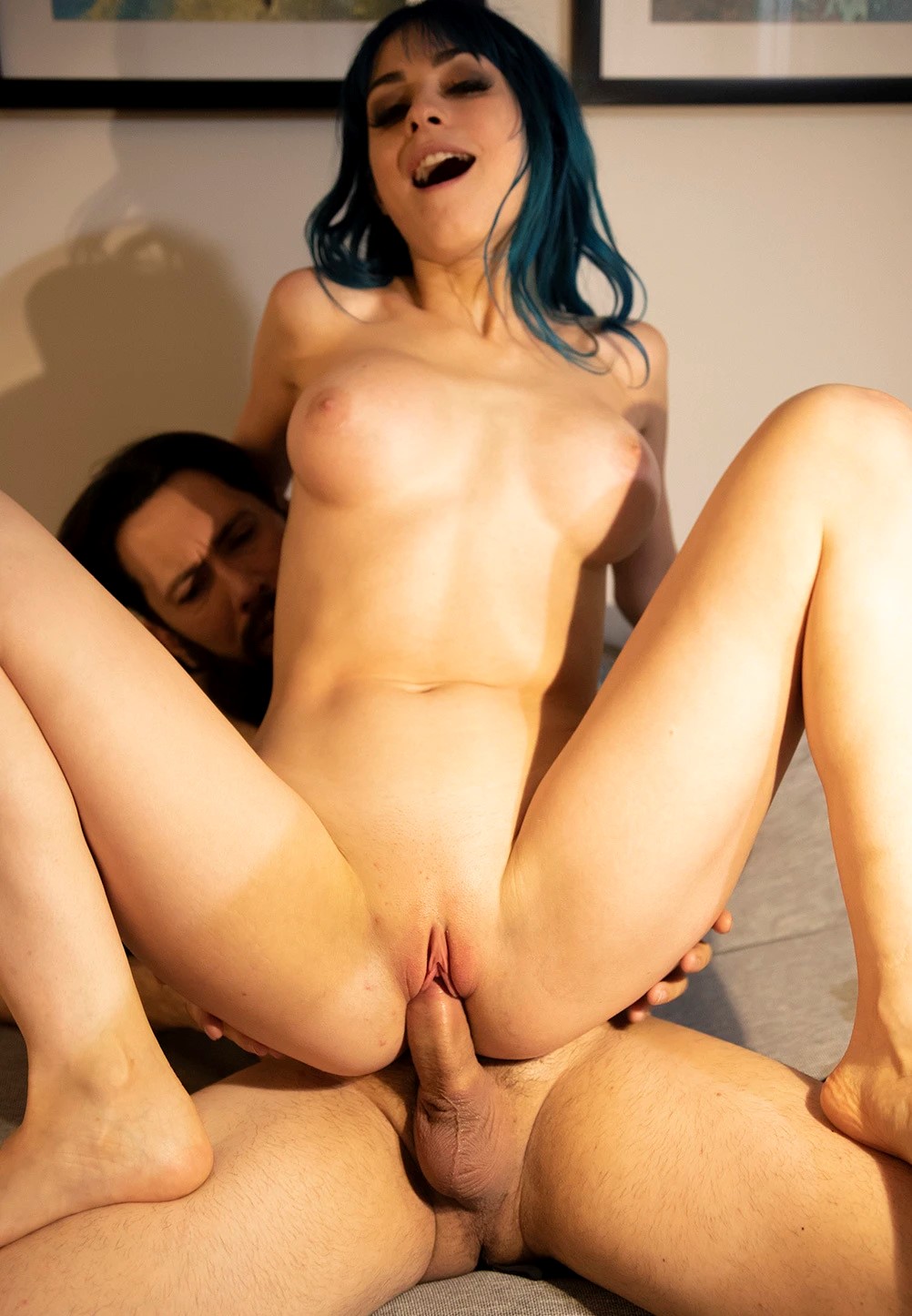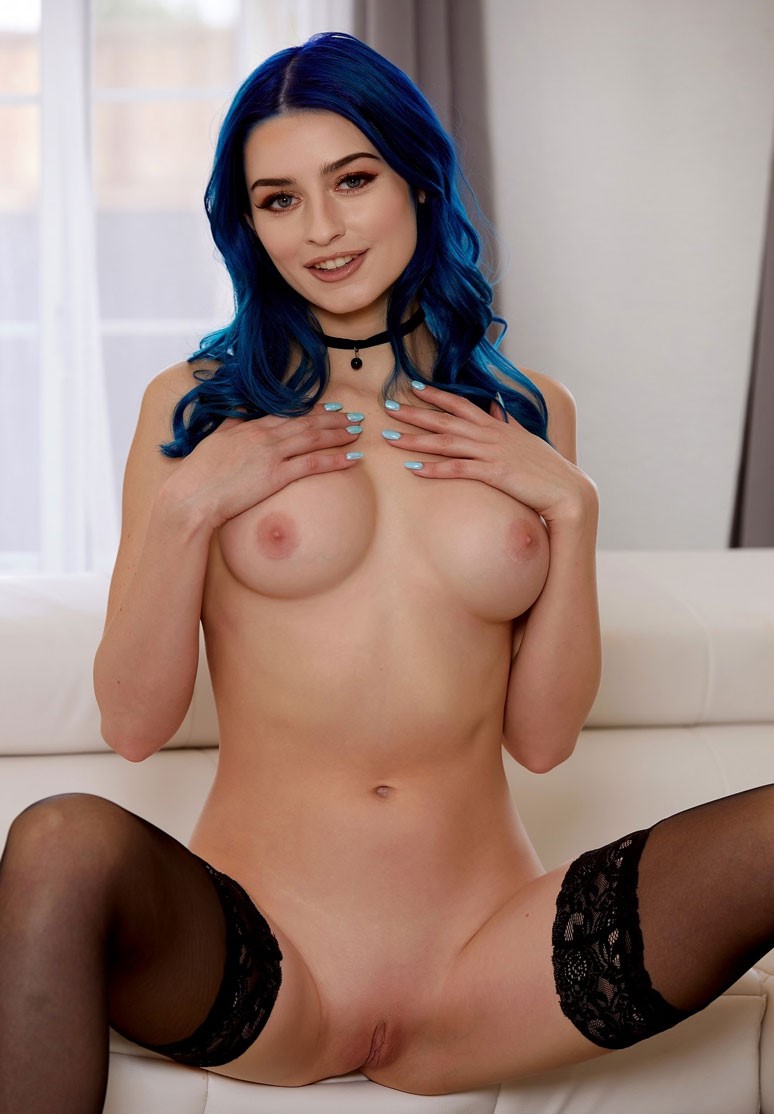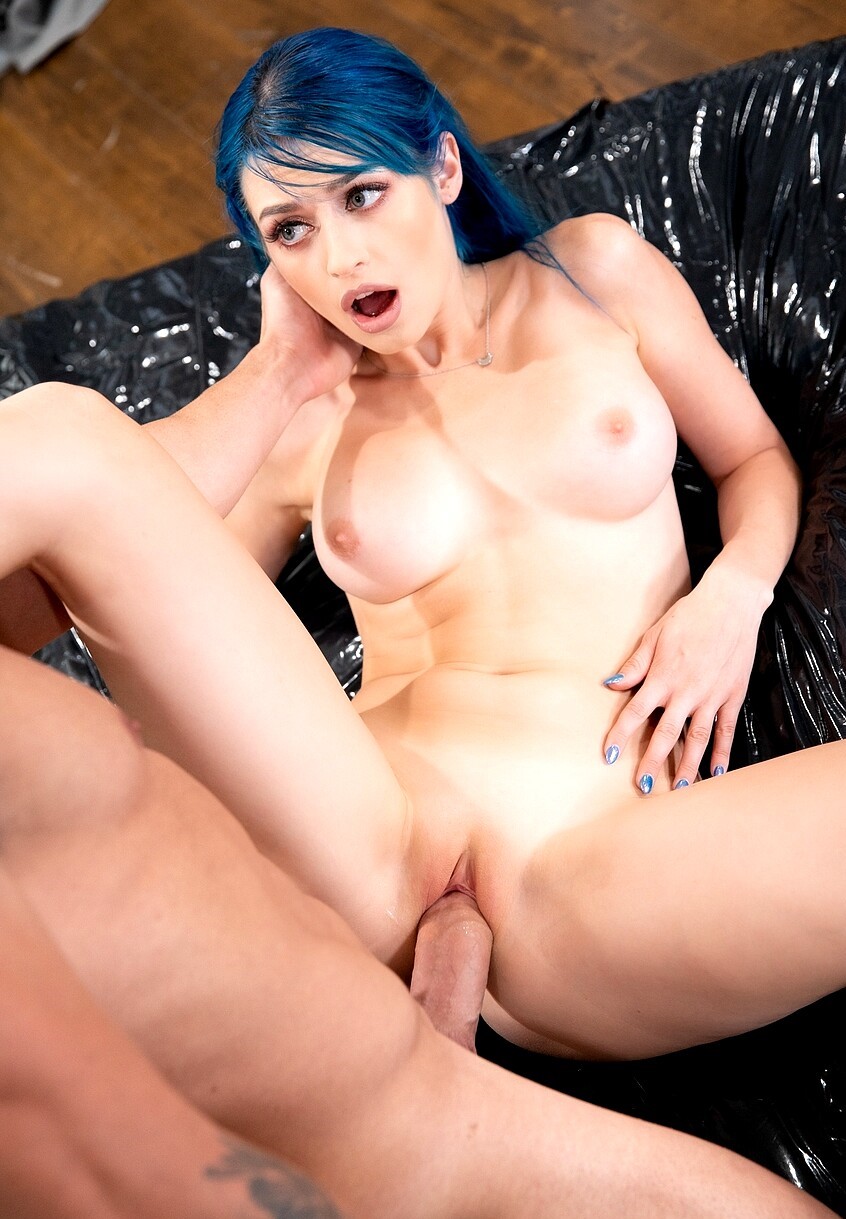 Here's my final say
I hope you had the time of your life while watching all the gems I've prepared for you. 
Need more nasty stuff? Check out these mouth-watering naked Omegle girls!