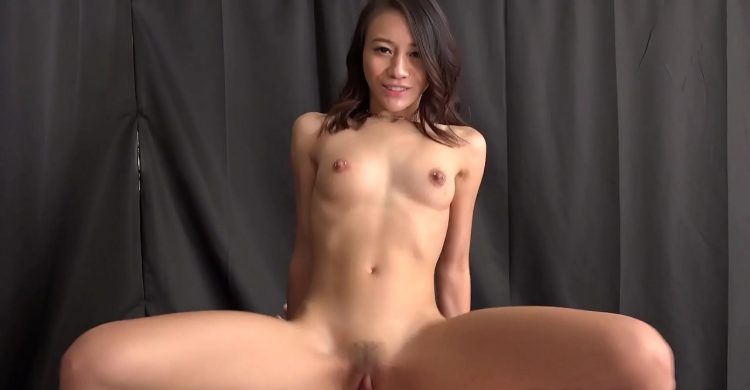 If you're into sirens with small frames, then you might fall in love with the main star of this article — Jasmine Grey! You might go mad at the sight of her tiny bod and cute bazooms. 
The porn industry is full of gorgeous ladies of varying ethnicities, shapes, sizes, and colors. This means every porn lover on this planet would have a myriad of choices during their fapping sessions — or every time they feel like watching something erotic. 
As for me, my fave genre is big tit porn. I can never get enough of those jiggling orbs that seem to have a life of their own. They're just so cum-worthy. 
And I'm pretty sure most of you are guilty of searching for these big boob babes. It sure is fun to jerk off while watching those bazooms bounce up and down on your screen. 
But wait — don't use up all your energy on those busty vixens yet! Well, I think you might be interested in masturbating on fabulous petite girls. They all deserve your attention and lovin' too! 
In the past years, I noticed more and more petites are joining the biz. And that's excellent news for all the petite-loving boys (and girls) out there!
Jasmine Grey Bio
Let's go and get to know this petite better!
Born:

April 11, 1995

Birthplace:

United States

Ethnicity:

Asian

Hair Color:

Black

Eye Color:

Brown

Height:

4'9" (144 cm)

Bra Size:

32A
Jasmine's personal life
Jasmine was born on the 11th of April 1995, somewhere in the United States. The exact city is unknown, but hopefully, she'll be revealing more personal deets soon. 
When I set my eyes on her and her fantastic figure, I instantly thought she's the girl from my wet dreams — lean, short, and yummyliciously sexy! I bet she'd be perfect for a dom-sub relationship. 
I mean, it's titillating to watch a small girl in bondage or being dominated by his master. I'm pretty sure that her moans would be music to my ears.
One of Jasmine's best assets is her piercing brown eyes. If I were you, I better not look at her for a second longer as her irresistible charm might victimize you. And once you're hooked, there's no looking back!
She got an incredible physique that'd send your libido levels soaring through the roof. And of course, let's not forget about her small titties, the size of 32A — so cute and adorable. I can only imagine how pleasurable it'd be to play with her nipples all night. 
Perhaps you'd be more inclined to do that when you find out she got nipple piercings. How amazing is that?
Aside from having suckable breasts, Jasmine also has a booty to die for! It's not too big nor too small, just enough for her tiny figure. 
Oh, anyway, before this petite goddess entered the pornography biz, she entertained the camming world's fanatics first. Till now, she's still hosting sizzlin' hot cam shows, so you better not miss out on those. 
Unfortunately for her fans, Jasmine is not as active in the camming industry as she was before. It looks like she focused all her time and energy on filming x-rated scenes. 
Despite that, she still makes sure to visit the cam biz now and then and entertain her avid followers. I guess it's not that easy to turn her back from the world that molded her into the lady status she's now enjoying.  
So yeah, that's all I got for Jasmine's personal info. Let's hope for more intriguing facts in the near future. 
Jasmine's adult filming career
Jasmine started her adult career in 2016. She flaunted her alluring body and beautiful face with pride and confidence. 
Most of her earliest scenes are under the solo and hardcore categories. 
So, if you got some extra time on your clock, you might want to check out some of her works. You know, to fully understand why Jasmine is one of the most sought-after pornstars. 
Well, I guess one of the biggest reasons why many fans love her is because this hottie is born to fuck! When she's in front of the camera, she transforms into a sex-machine. She shows off her fantastic skills and talents that are nothing short of amazing. 
I was even surprised when I saw her taking enormous dicks inside her cute little pussy. She likes to be stretched out oh-so-good down there. In short, she loves a good hardcore fucking. 
Sometimes I even wish I got magic powers that'd allow me to switch places with her on-screen partners. Like in a snap of a finger, I'd be in the scene and feeling her pussy on my wang — ugh!
And when that happens, I wouldn't miss the chance to experience her fellatio skills. I heard she's one of the best in the biz! 
But I guess those scenes would just remain in my imagination. 
Jasmine Grey Erotic Nudes
Oh, how I've been waiting for this part. So yeah, cum with me to paradise!
Jasmine Grey on Social Media
Here's my final say
Jasmine Grey is the complete package — there's nothing else you could ask for! 
So, what are you waiting for? Add her to your fave list now!