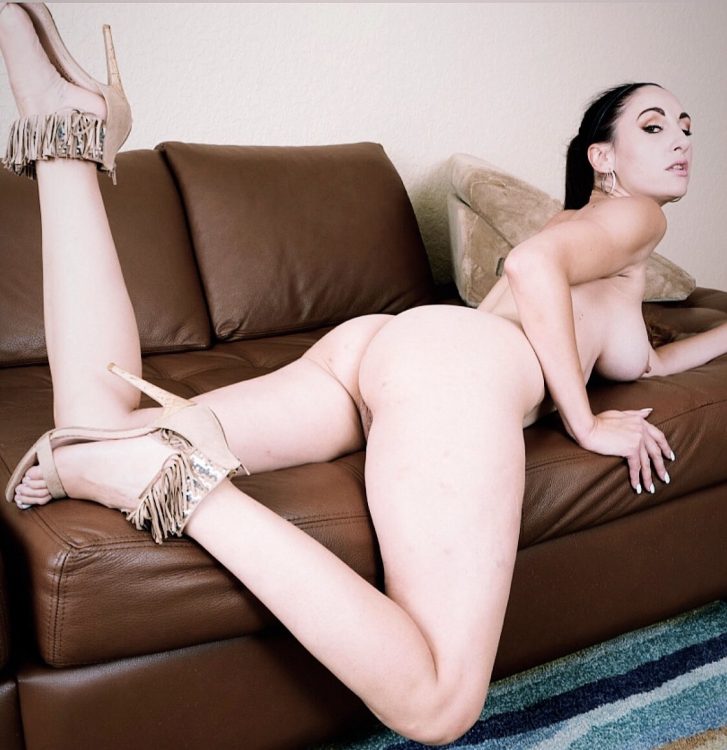 Are you craving hot lesbian sex scenes? Well, it looks like you're gonna have a new favorite in this category — Artemisia Love!
She's raising the flag of Italy high by showing everyone how gorgeous and talented Italian women are. 
This mature babe entered the industry when she was in her 30s. But that doesn't mean she's way past her prime. In fact, she's brimming with sexiness and she might even be the MILF of your dreams. 
So far, she has worked with several famous pornstars like Lexi Luna, Calvin Hardy, and Codey Steele. She even appeared in Massage Parlor. 
And since she's proudly bisexual, she really enjoys going down on her girlfriends — oh yeah, suck those delish vags! She also loves getting finger-fucked by her female on-screen partners. 
I think I'm talking too much already. Why don't we get to know this lady first? Let's go!
All About Artemisia Love
When I first saw Artemisia, I instantly thought I should keep a close eye on her. You know, to stay updated on her latest releases. 
I even looked her up on Google and these are what I found:
Age:

30 years old

Born:

May 18, 1990

Birthplace:

Milan, Italy

Ethnicity:

Caucasian

Measurements:

35-27-36

Cup Size:

C

Hair Color:

Brown

Eye Color:

Brown

Weight:

145 lbs or 66 kg

Height:

5'10" or 177 cm

Piercing:

Left nostril
Photo Gallery of Artemisia Love
Artemisia is bisexual — this means you'd see her in many lesbian films. 
However, you might want to take note that she loves huge cocks. She also likes the feel of a cock inside her tight vajayjay. 
She's quickly becoming popular. In fact, she's on the list of the Top Pornstars on PornHub. If you ask me, that's an incredible feat considering the biz is brimming with many skillful and attractive stars. 
You might have even seen some of her porn movies but you can't just remember. She typically appears in family sex videos or taboos where she plays the role of the horny stepmom. 
I've watched her getting laid inside the car by her stepson and giving her stepson a blowjob before school. Intense, right?
If only I have Alladin's magic lamp, I'd surely wish for a prettylicious MILF like Artemisia to make my cock bursting with excitement every single day. 
Oh, I know she's gonna make me cum oh-so-good with these lustful pics.
Artemisia Love Sex Video
The vid I'm about to show you will prove how hot this bi babe is. 
Subscribe to my #onlyfans to watch the full video …🍆💦
Subs here
👇🏻👇🏻👇🏻https://t.co/ikwkEtNEsD#StraponSlut #strapons #straponlove pic.twitter.com/jpZdVEJ1kG

— Artemisia Love 🇮🇹🌈 Top 3% (@ArtemisiaLove9) May 17, 2021
Just look at how she caresses her strap-on dildo as if it's really her own. And what's even amazing is she's showcasing both her bazookas. 
I love the quality of lighting in this clip. It makes everything a bit trippy. It's like I'm in a dream or in a sex club where there are dim lights. 
Well, maybe I should look for the full video. Who knows? She might be using her strap-on dildo to pleasure a beautiful chick. 
Artemisia Love on Social Media