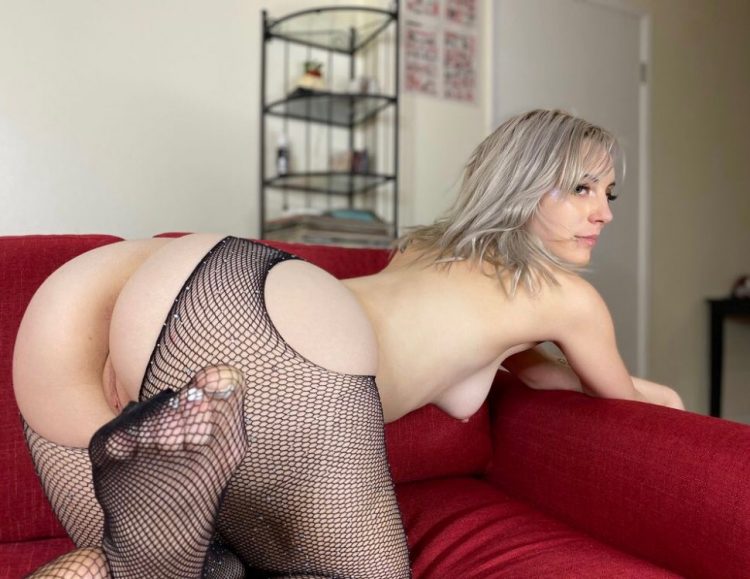 Looking for a rock show babe who is into exploring different zones of sexual interest might be pretty difficult for some. But if you ask us, it's as easy as getting to know this blonde beauty, Jamie Jett.
The stunner has been getting a lot of publicity due to her freaky moves in various scenes. She is a relatively new 18+ actress, but take note that her porn videos seem as though she's been there all her life.
Although, that's not really completely surprising given that she slept with over 100 guys pre-porn. The figures might not be accurate since she also stopped counting a long time ago!
Anyway, she has always been a sex-positive person, and she won't shy away from discussions or even opportunities related to it. This is why she grabbed the chance to become a porn star when the opportunity came knocking on her door.
Looks like we should all look out for this gorgeous babe! She knows how to bring what she learned in her foray in the rock-and-roll world to the world of porn!
Jamie Jett Bio
There's more to this babe than love for mindless or raunchy sex. She is a beauty and an intellectual combined! Jamie Jett is taking up Political Science and intends to pursue law school in 10 years after her porn trajectory. Jamie says that it is her passion, and she wants to be an advocate for sexual liberty and stand up for pornstars and other sex workers. Now that's the kind of babe we want to follow!
Age:

21 years old

Born

: May 19, 1999

Birthplace:

California, United States

Ethnicity:

Caucasian

Measurements:

32-24-35

Bra/cup size

: C

Hair color

: Blonde

Eye color

: Blue

Weight:

105 lbs (or 48 kg)

Height:

5'3″ (or 160 cm)

Tattoos:

Rose; left shoulder blade

Piercings:

Naval
Jamie Jett Fap-worthy Nudes
If you ask me, it'd be really awesome to see this gorgeous goddess fully naked. Oh, just thinking about it drives me crazy and makes me want to wank my load with her legs wide open on the screen!
Jamie is a bit of a rebel. It takes us back to her story of how she lost her virginity in a church on Christmas Eve. Long story short – she had an intense sexual tension with her Christmas concert duet partner! Talk about wild. Let's pray that no one else saw her do her wild deed.
Now, see her dominating sexual aura just by looking at her nudes. Thank us later!
Jamie Jett Getting Pounded Video
For someone who is so into rock — going as far as having her stage name patterned after her favorite musician of all-time, Joan Jett — you'd think that her sex scenes would be all dark and gothic.
However, Jamie Jett can work any scene with her raw talent and versatility. She is a goddess in a bedroom and she would make you cum just by watching her facial expressions while getting pussy-fucked. Her sweet face is such a turn-on, pretty much like Lily Larimar. Watch her get pounded by a stud in this sexy video!
@JamieJettXXX pic.twitter.com/LY8jRRPQ9u

— Walter White (@wwhite505) March 6, 2021
"Deeper, harder, and faster" are the only words she cares about when she's boned.
Jamie Jett on Social Media
Jamie Jett is very active online. That's why you need to follow her socials for your own viewing pleasure.